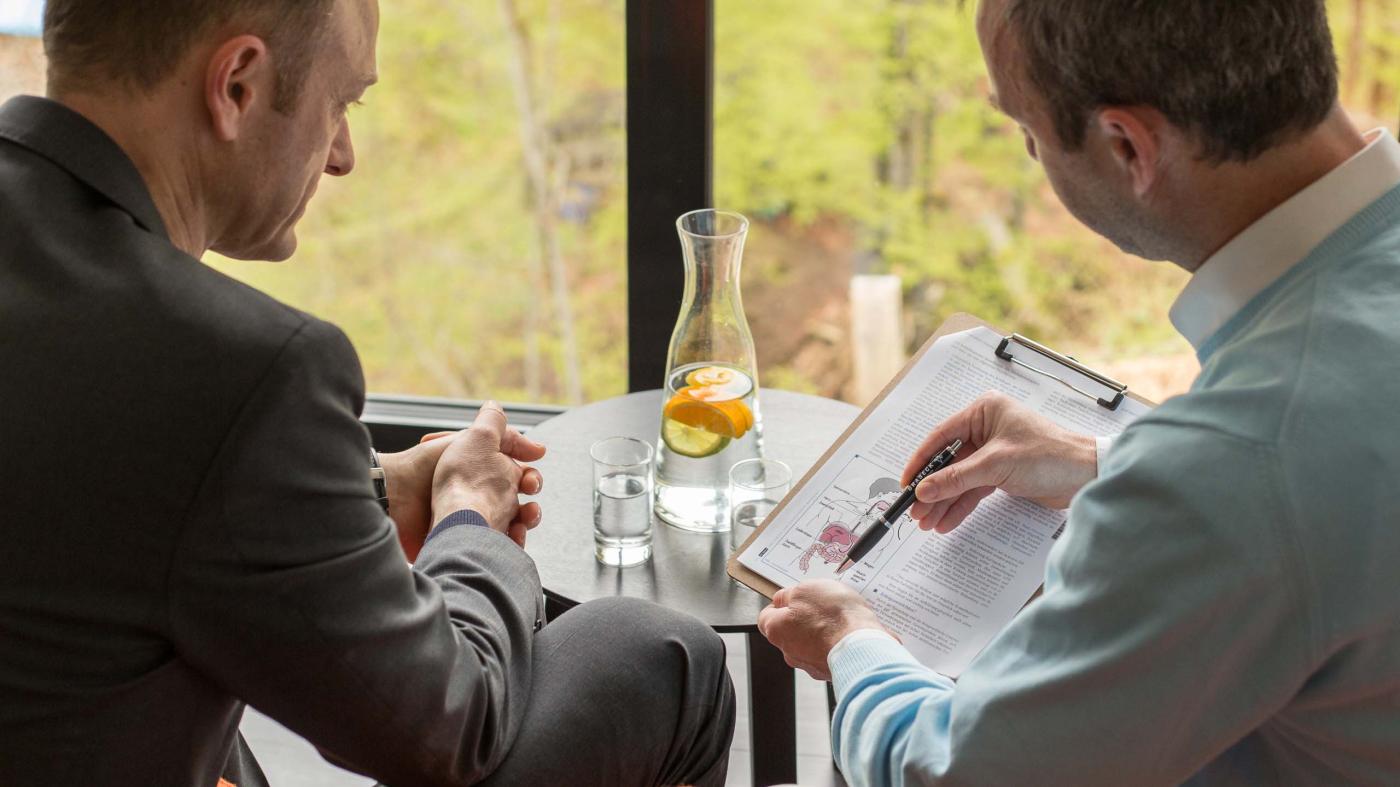 Cancer screening & immune system
4 nights from €2,090 per room incl. half-board
HEALTH PROGRAMME WITH FOCUS ON CANCER SCREENING
Screening in a pleasant ambience. When detected in good time, cancer can often be treated effectively and without a long-lasting impact on quality of life. Early detection significantly increases the chances of recovery.
You can easily integrate screenings by various specialist physicians with top expertise and the latest technology into your holiday – all in one place, all from one source.
Minimum stay 4 nights.
Programme / inclusive services:
Day 1
Arrival, rapid Covid-19 test
Detailed initial discussion with the physician incl. therapy planning
Blood test: Comprehensive blood analysis with full blood work, liver and kidney functions, inflammation parameters, thyroid hormones, fat metabolism, electrolytes, coagulation values, blood sedimentation, immunoglobulins, selenium, zinc, vitamin D levels.
Day 2
Preparation for the colonoscopy
Skin cancer screening (dermatological examination incl. digital storage of skin findings for follow-up)
Bioenergetics body massage (for deep relaxation and improved circulation) 60 min.
Day 3
Light breakfast followed by laxatives as prescribed
Afternoon colonoscopy in twilight sleep
In the evening, a fortifying special 4-course menu featuring our Vitality Cuisine
Day 4
Ultrasound of the abdominal organs
Personal training 60 min.
Day 5
Extensive final medical consultation
Written report with recommendations
Total rate per person with the above services (excl. room): €1,130
Depending on the tariff and provider, private health insurance will assume the majority of the costs (no spa treatments).
Optional extra for men:
Urological screening €408.13
incl. extensive consultation, ultrasound examination of the urinary tract and prostate (also transrectal) as well as the testicles, tumour markers (PSA), bladder tumour screening, testosterone levels, urine analysis