Looking for a restaurant in Garmisch-Partenkirchen?
What would a holiday be without culinary delights that you start looking forward to hours before your meal? Not even half as wonderful! That's why, here at our restaurant in Garmisch-Partenkirchen, we whisk you away on a culinary journey through indulgent regional cuisine every single day. We almost exclusively use fresh, quality ingredients from the region and season for our healthy creations. Taste your way through our healthy and yet delicious dishes while enjoying spectacular views of the Alps. Dining in Garmisch-Partenkirchen: beautiful and tasty!
A good breakfast lays the foundations for a good start to your day. That's why we serve you a colourful selection of crunchy bread, healthy spreads, regional yoghurt and muesli, fruit, cheese, and cold cuts, as well as fragrant teas, coffees, and freshly pressed fruit juices.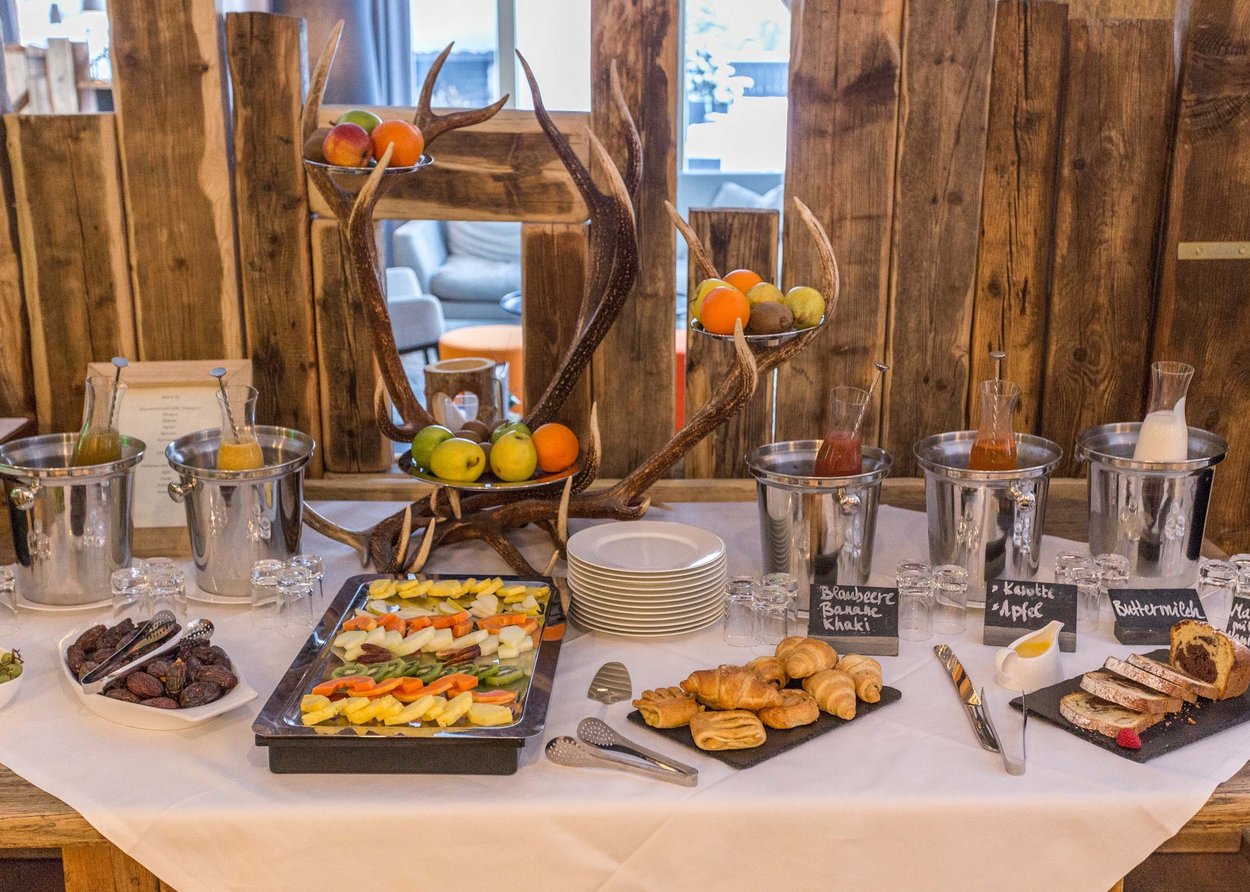 From 12.30 p.m. to 4 p.m., guests of our hotel restaurant in Garmisch-Partenkirchen can choose from our healthy daily menu. Vegetarian tarte flambée, crispy corn-fed chicken breast, colourful garden salad, Kaiserschmarrn, or Marseille bouillabaisse – what takes your fancy today?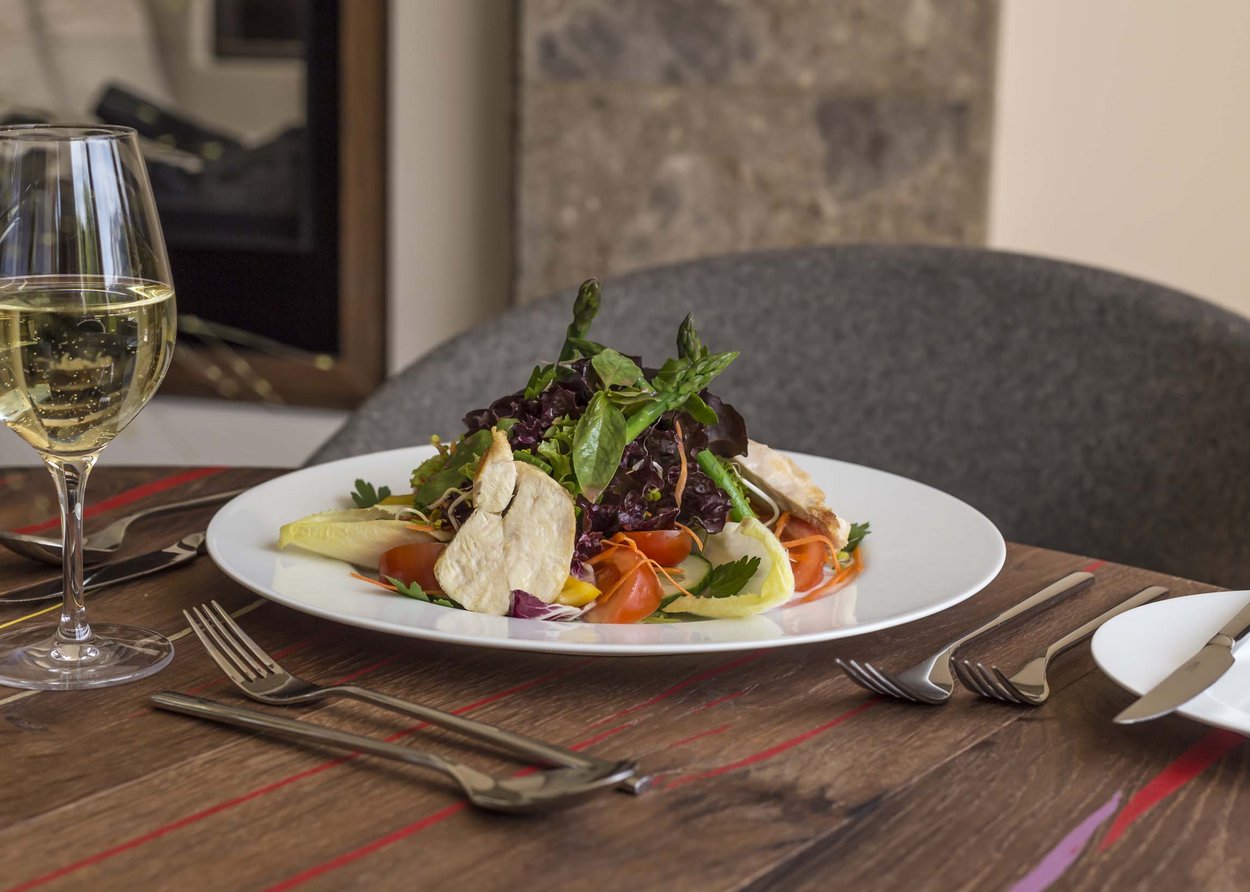 Our dinner menu, which changes every day and consists of a starter, soup, a choice of main course (vegetarian, fish, or meat), and dessert, will delight even the most discerning palates. That's because Bavarian nature not only gives us a wonderful setting for all kinds of activities, but also countless freshly harvested products that our close-knit kitchen team here at our gourmet hotel in Bavaria transforms into refined, healthy cuisine. You simply have to try it!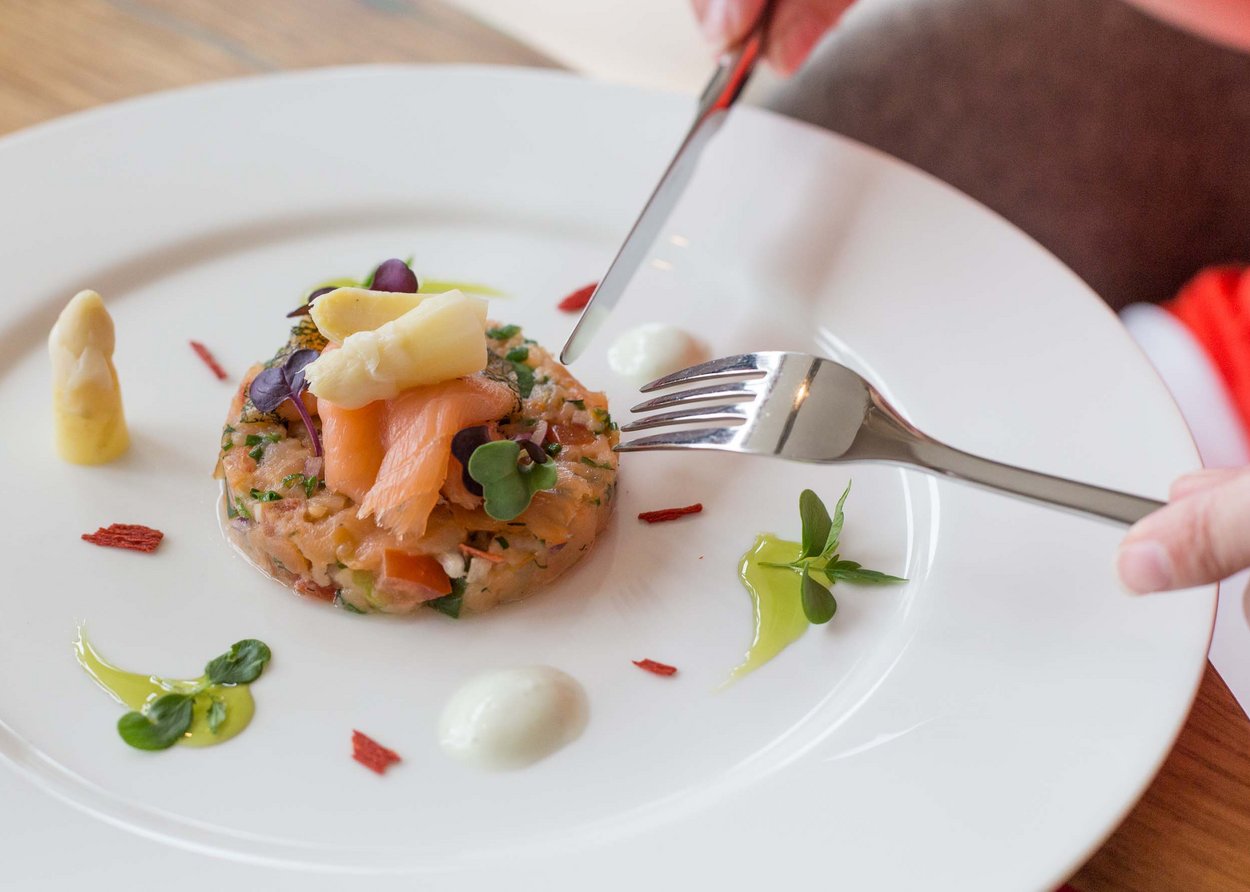 "Wine is bottled poetry."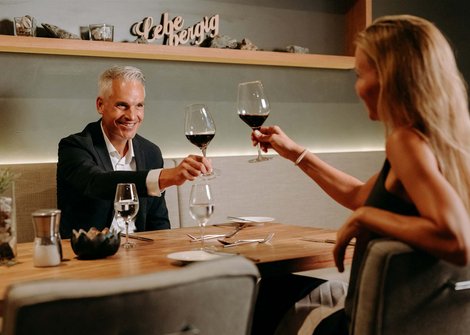 Looking for a gift?
Give a loved one the gift of enjoyable hours at our restaurant in Garmisch-Partenkirchen – dedicated to regional, seasonal, and healthy culinary delights for true lovers of the finer things in life.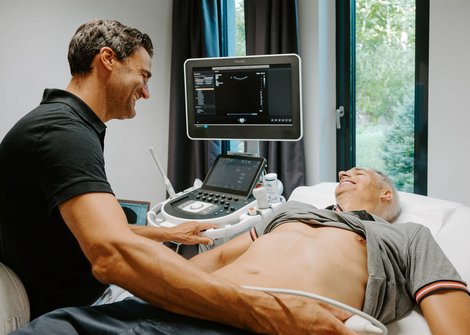 Health, indulgence, and a clear conscience
A healthy diet lays the foundations for stable health. Professional health care is the perfect complement to this. That's why, here at Das Graseck, you can integrate medical screenings and health check-ups on a clinic level directly into your getaway.