Our skin is not only our largest organ, but is also amazingly versatile: It's a sensory organ, protective shield, temperature and hydration regulator all at the same time. And just as it protects us from a multitude of environmental factors, we should also protect it and maintain its barrier function. As the initial signs of skin cancer and skin problems can be easily overlooked by the untrained eye, a regular skin screening with a dermatologist is recommended. The specialist can recognise an alteration in the skin's appearance in good time and, if necessary, introduce appropriate therapies.
How is the screening carried out?
During the skin screening, the entire body is examined for skin changes using a magnifying glass with in-built light, called a dermatoscope.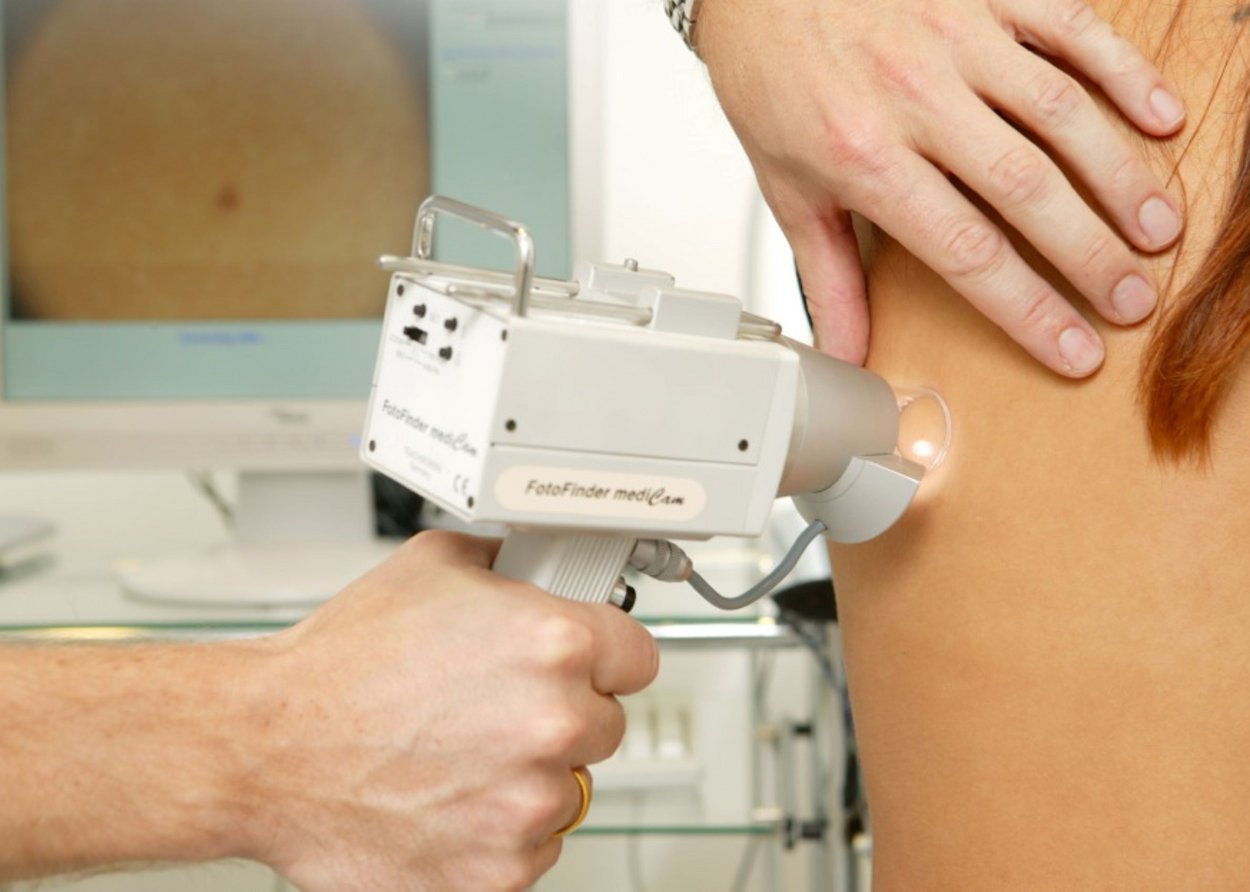 The digital images are evaluated and archived so that changes can be recognised and recorded during the check. This allows early detection of newly appearing and growing moles as well as timely diagnosis and complete removal of malignant melanomas. The entire examination is totally pain-free and takes approx. 15 minutes.