Your wellness hotel in Garmisch-Partenkirchen with Panorama Spa
There's a good reason why the wellness area of our wellness hotel in Garmisch-Partenkirchen is called Panorama Spa. Here at 900m above sea level, you can enjoy the impressive views of the awe-inspiring peaks of the Alps and the rugged rock faces of the Wetterstein mountain range while unwinding, too. Step into pure well-being, dream with your eyes wide open, and enjoy Bavarian nature in all its beauty. You deserve it!
Active sauna, spruce sauna, bio sauna, muscularium, or perhaps our nebularium? If you can't decide, you can simply give them all a try – our sauna area offers the ideal temperature and the perfect humidity for everyone.
You'll find water, warmth, and wellness in Upper Bavaria in the two pools of our wellness hotel in Garmisch-Partenkirchen. The 32°C water and massage jets of our relax pool are particularly beneficial for joints and muscles – and as you do your body a world of good while swimming, you can also enjoy the spectacular views of the imposing mountain giants of the Wetterstein range. Are you more of an active type? Then dive into our panoramic infinity pool, do a few lengths in the pleasant water, and enjoy some peaceful moments. Afterwards, the sunny garden terrace and our lounge with floating loungers await you!
Are your muscles sore after an active day in the Bavarian mountains around our hiking hotel in Garmisch? Let our massage and beauty experts pamper you with skilful massage techniques. This supports regeneration after sporting activities and also helps you shine inside and out after your wellness holiday in Garmisch!
Panoramic infinity pool:
12 p.m. – 6.30 p.m. (adults only)
10 a.m. – 12 p.m. (family time)
Relax Pool:
12 p.m. – 7.30 p.m
Biosauna:
12 p.m. – 7.30 p.m
Spruce sauna (2nd floor):
12 p.m. – 6.30 p.m.
Muscularium:
2 p.m. – 7.30 p.m
Active sauna:
3 p.m. – 7.30 p.m
Nebularium:
3 p.m. – 7.30 p.m
Cosmetics treatments & massages:
By agreed appointment
Medical screenings:
By agreed appointment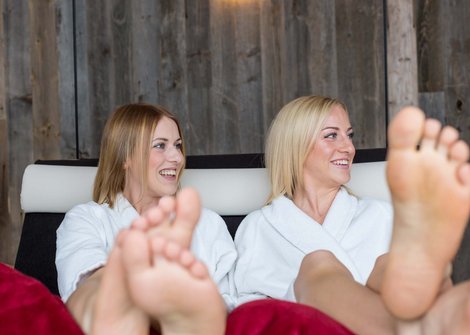 Does everyday life have a hold on you?
Then a day at our day spa in Garmisch-Partenkirchen is exactly what you need. As a day guest at our wellness hotel in Garmisch-Partenkirchen, you can use our spacious wellness area from morning to evening. Relaxation in the panoramic infinity pool, active moments in the relax pool, regeneration in the saunas, and rest in the lounge – what more could you wish for?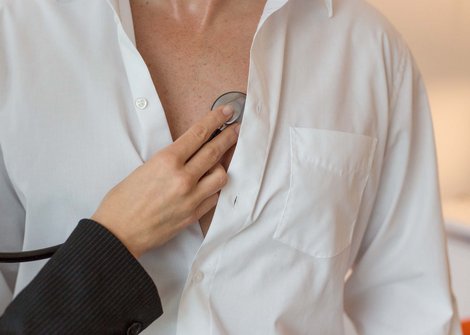 Health equals well-being
Protect yourself in good time – thanks to professional medical screenings on a clinic level. Das Graseck transforms your holiday into an all-round beneficial experience!